The only reason for me as a painter is to create my own world with art – from the living love of life!
Mathias Waske established himself as a contemporary  artist primarily through his original works, humorous ideas and his love  of detail, making him one of the most important and recognized  representatives of modern realism.
Countless exhibitions by the popular artist, as well as a large number  of international art prizes, honored Waske's life's work. His bizarre  paintings often reveal an ironic perspective of the painter and can be  understood as a parody of everyday things in life.
This art, which does not take itself too seriously, which is able to accept  both our positive and negative sides with a wink and a smile, hits  exactly the spirit of our time.
The great success of Mathias Waske is due not least to the fact that the  artist's pictures, with their tightrope walk between fantasy and reality,  invite you to explore and define these, often floating, boundaries.
He was married to Tina Waske von Reppert and died on January 16,  2017 in Munich.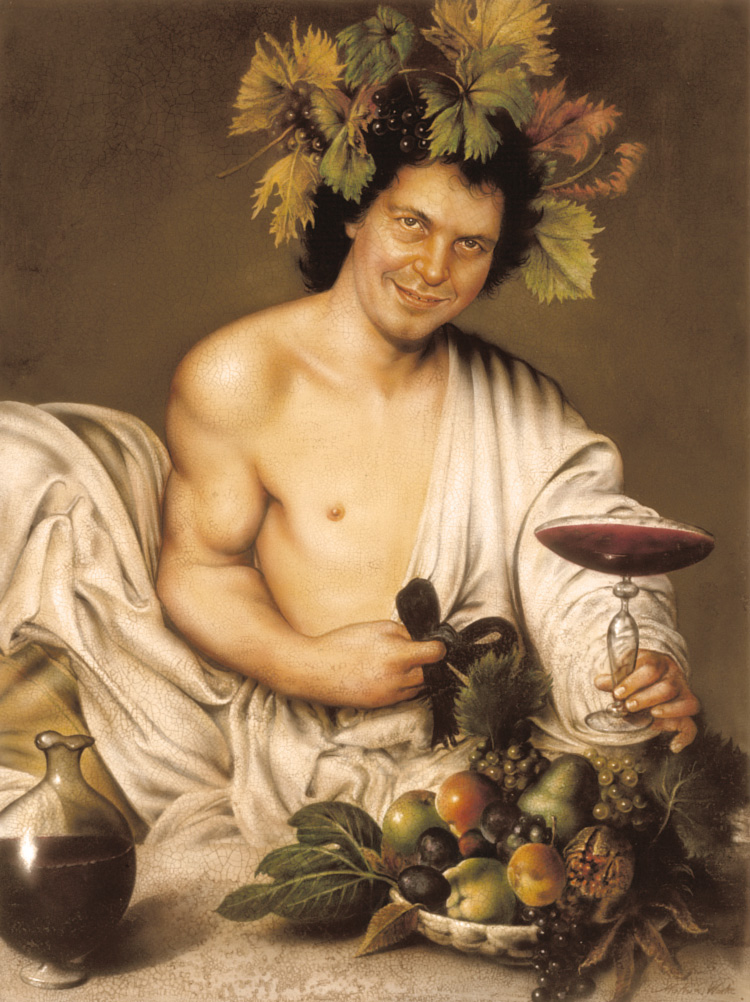 With Web 3.0, NFT and Metaverse, we are witnessing one of the most significant contemporary innovations not only in technology and finance, but also in art. Mathias Waske was way ahead of his time when he created his "VR Mona Lisa" in 1991.
The work "Virtual Reality" shows a finely dressed man with a pocket square – on his head a data helmet, matching a data glove that enables orientation in virtual space. The background already signals the infinity in the metaverse..