His farcical paintings reveal the artist's critical yet playful social views. Each work can be interpreted as a parody of lifes trivialities. His works, which are not to be taken too seriously, portray tongue in cheek both the positive and negatives sides of life and display so accurately the spirit of the times in which we live right now.
Mathias Waske was born in March 1944 in Crailsheim/Württemberg. He grew up in Frankfurt/Main. From 1962 – 67 he completed his studies at the State's University for Fine Arts in Frankfurt/Main (Prof. Burkhardt, Prof. Schreiter), later he travelled to Florence and Venice. Since 1968 until his death in 2017 the artist and his wife Tina has been living and working between Munich and the South of France.
Representative of Modern Realism Mathias Waske has long since established himself as a valued contemporary artist. His originality, humorous ideas and his love of detail have made Mathias Waske one of the most important and recognized representatives of Modern Realism. A multitude of exhibitions and numerous international art prizes have recognized Waske's popular work during his lifetime.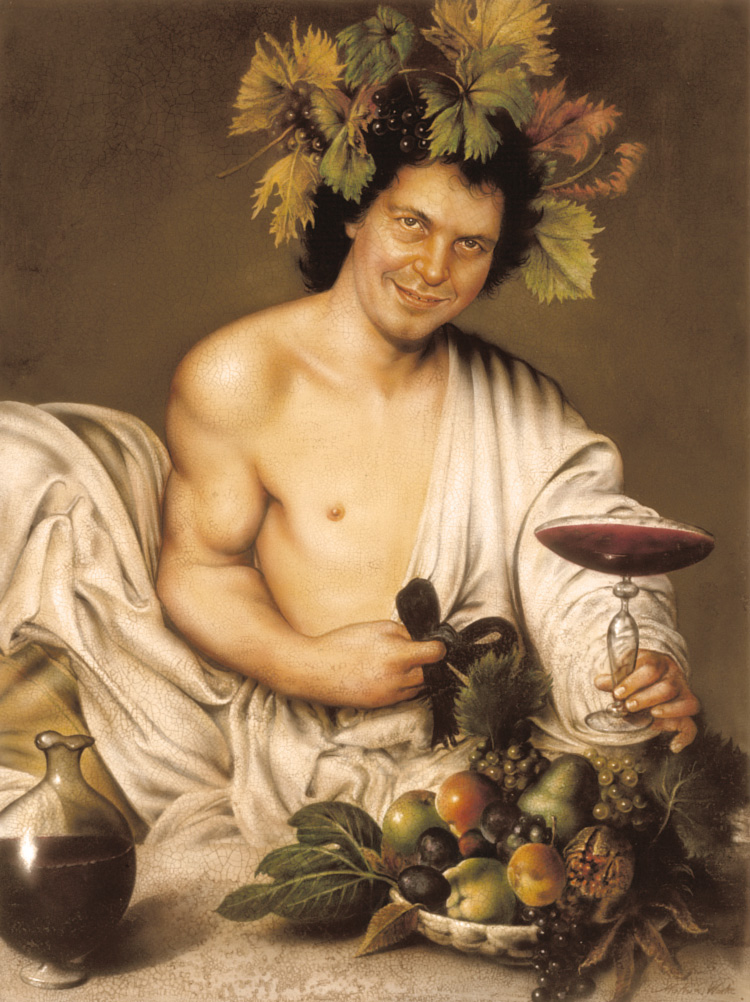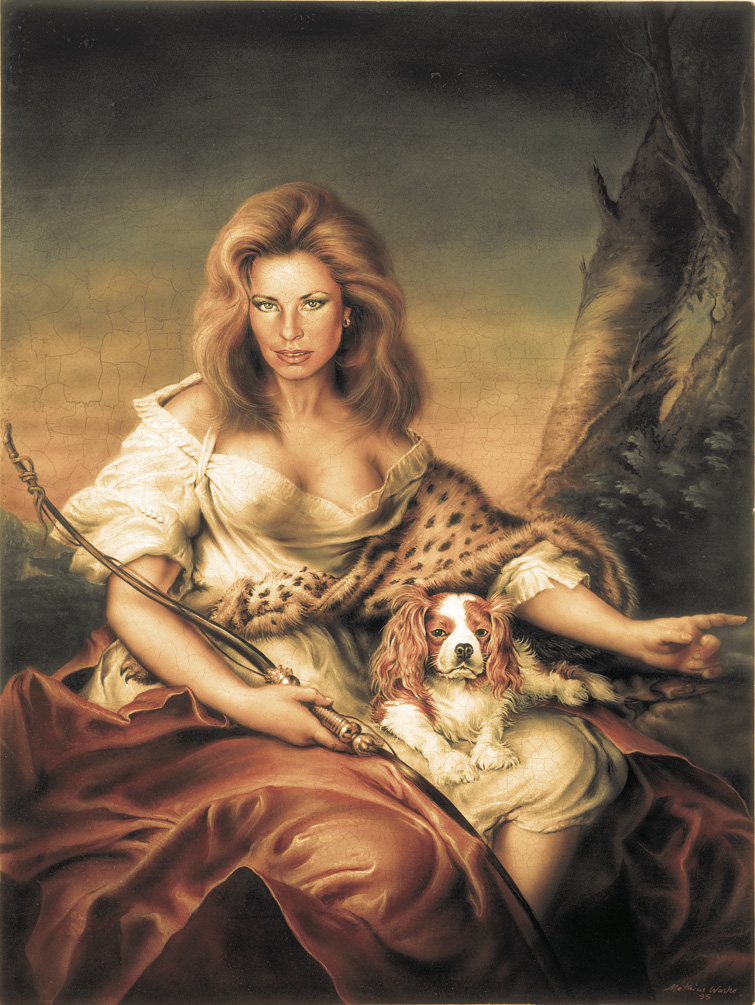 Tina Waske (née von Reppert) was the artist's wife, muse, model and art manager.
After her state exams at the Academy of Fine Arts in Wiesbaden and her experience as an assistant director at Bayerischer Rundfunk, she first worked as an art consultant, organized art exhibitions around the globe and gave guided tours in museums. In 1980, she married the love of her life, Mathias Waske, in Venice. With him she shared her passion for art, but also for classical music, opera, dance, literature and nature. To do this, the couple commuted between their hometown Deisenhofen and a villa in Provence and regularly followed invitations to Monaco.
2006 Recipient of La Coupe d'Or pour des Mèterites de l'Art on behalf of the Ordre de Saint Fortunat (OSF), an international association that promotes the "good and beautiful" through its charity St. Fortunat e. V..
Since 2011 member of the German International Club of the Principality of Monaco, under the patronage of His Highness S.A.S. le Prince Albert II. de Monaco.
Tina lives mostly in Provence and manages her beloved husband's estate.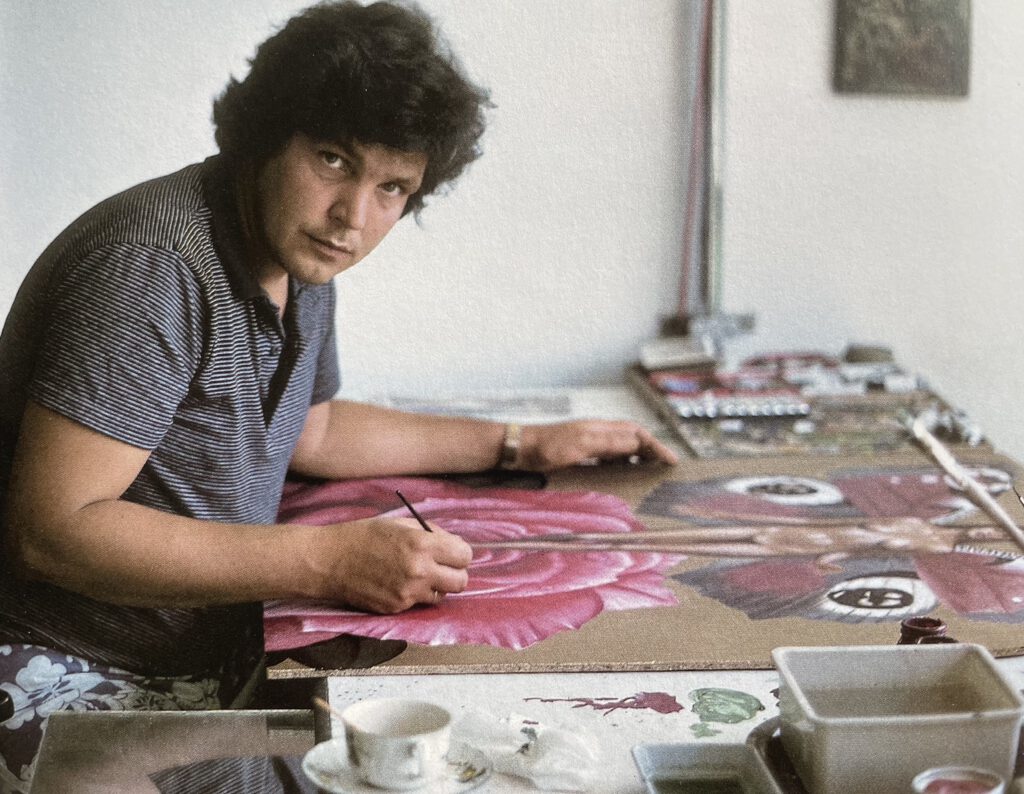 Mathias Waske was born on the 27th of March 1944 in Crailsheim, Baden-Württemberg. He grew up in Frankfurt/Main.
Study at the State's University for Fine Arts in Frankfurt/Main (Prof. Burkhardt, Prof. Schreiter), later he travelled to Florence and Venice.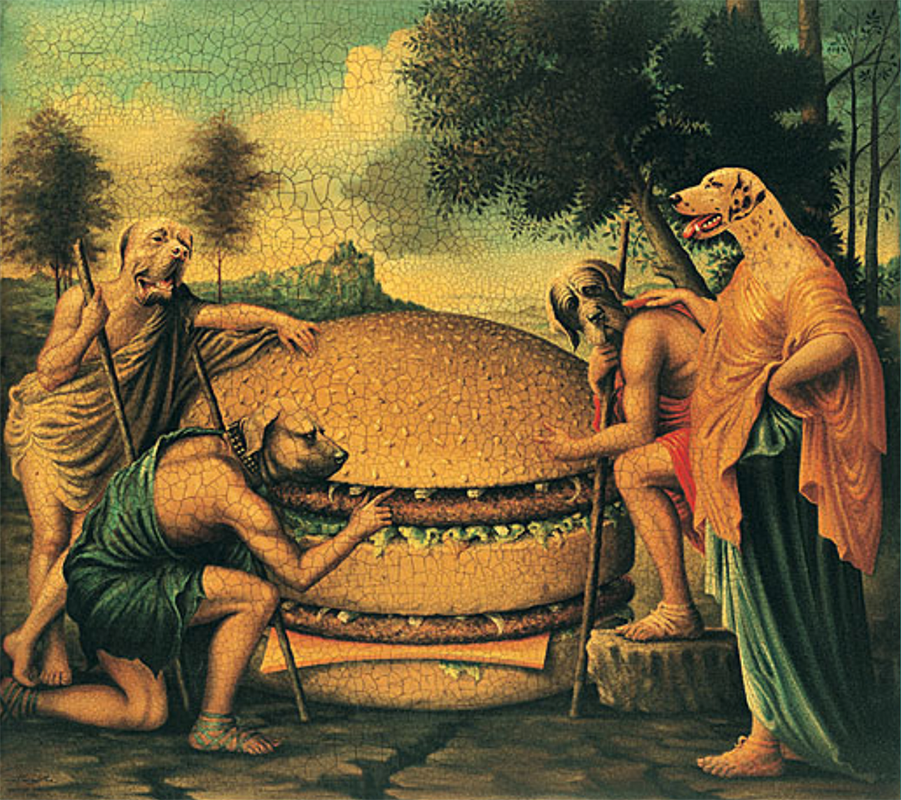 1966
Grand Prix de Peinture, Cannes
Award Prix Concours for his painting "Le Village Vert", 2nd prize for his painting "Golden Dream"
1989
Galerie Tilburys Art, Sint-Truiden, Belgium
1st prize for his painting  "Laokoon 1." by K.S.H.C. Palais Abbatial, Saint-Hubert, Belgium
1990
International Art Competition 90, New York, USA Pyramid Galerie
Internationaler Art Prize '90 for his painting "The Japanese Collector"
1991
International Print Biennale Sapporo, Event Hall, Japan, 1st prize for his lithography "The Classic Big Mac"
1996
Participation at the  XXIII ème Prix de Peinture à Le Lavendou, awarded for his work "Porte-Bonheur"
1997
Sur Mer, South France, 1st prize for his paintings "Breadless I" and "Breadless II… or is art totally sausage?" and the painting "Petit Bonheur".
June – Participation at the IX Festival Europeen des Arts et de la Poesie à La Seyne Sur Mer, Villa Tamaris Pacha, Salon de Peinture '97 – awarded a diploma of Sélection et de Prestige, Trophées Victor-Hugo with a certificate and a trophy Prix de l'Originalité, as well as a diploma of the art magazine La Cote des Art's for the painting "Madame O.Fabre-Online".
May – Participation at XVIIIème Grand Prix International d'Arts de Saint Raphael, "Societe des Beaux Arts".
Awarded a Diplome d'Honneur, Certificate and Cup, Coup du Casino de Jeux de Saint-Raphael for the painting "Madame O. Fabre-Online".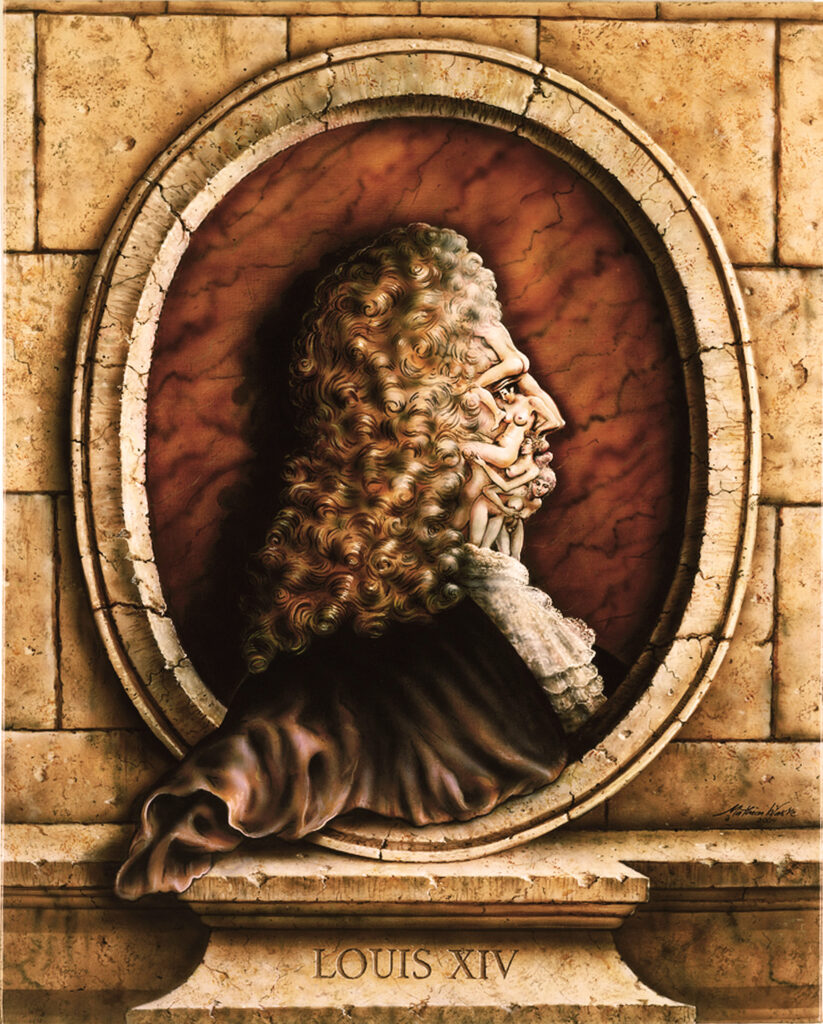 2006
Appointment as Chevalier in the name of L'Ordre de Saint Fortunat, Vienna, October 13, 2006
2012
Research Institute of Fine Arts, award by Professor Axel-Alexander Ziese. The Meisterkreis "Kunsthof Schloß ReinharK": Award SUMMA CUM LAUDE and award of the golden "Rembrandt plate", Bad Schmiedberg, July 28, 2012
2015
ART MONACO'15 Gala – Excellence Prize
, Monte-Carlo Beach, Monaco
: Prix d'Excellence Qualité Artistique d'Art, 11.Juli 2015
2016
On the occasion of the GemlucArt, Monte-Carlo Concours International d'Art Contemporain, 8 ème Èdition under the motto: Soyons Fous, ne nous prenons pas aux serieux: Prix Spécial du Jury (Art Wanson Group) for the work "Louis XIV."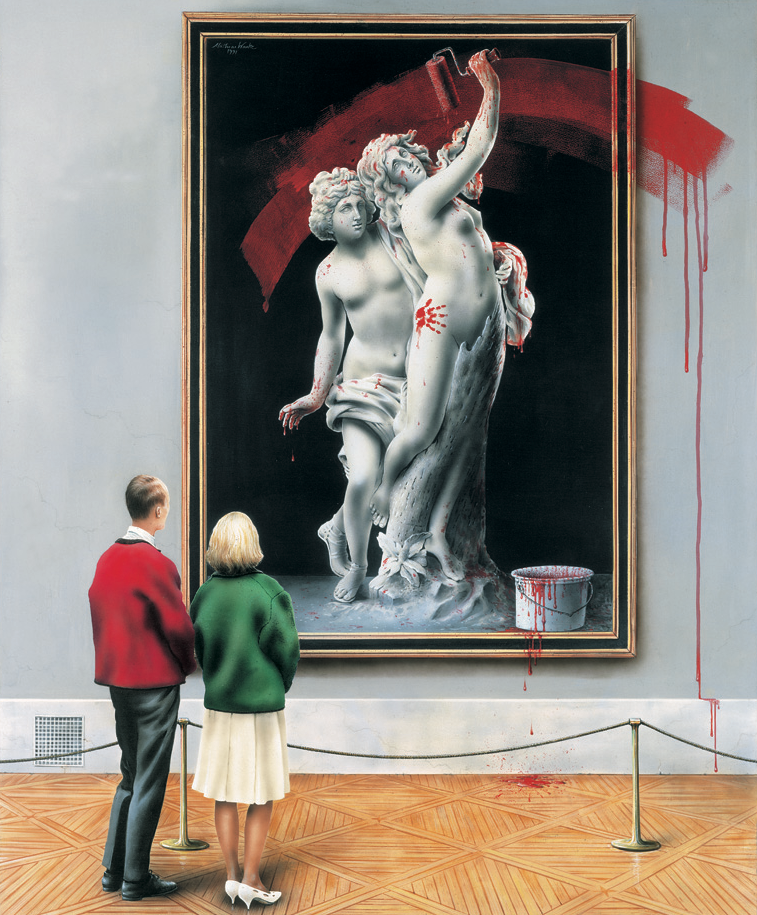 1963
,,Professor Burkhardt and his students", Frankfurt

1971-72
Galerie Haas, Fürstentum Liechtenstein
1975
Museum TouIon, Art Salon International (museum)

1976  
Arhus Kunstforening, Dänemark

1977
Galerie Art Contemporain, Principauté de Monaco

1981
"Faszination in Form und Farbe", Galerie im Alten Dampfbad, Baden-Baden

1982
Galerie Française, Munich

1983
Galerie Tosta, Miami, USA

1984
Galerie Steinrötter, Münster

1987-88-90
Große Kunstausstellung im Haus der Kunst, Munich

1989
"Bildnisse", Goethe-Institut, Oslo

1990
ART 90 Paris, Galerie Espace Laser

1991
The Curzon Galery, Boca Raton, Florida, USA

1991-92
"Visionen und Parodien", Museum Villa Stuck Munich (museum)

1992
"Urkult Impressionen", Galerie 68elf, Cologne

1993 
"Die anständige Lust von Esskultur und Tafelsitten", Münchner Stadtmuseum, Munich (museum)

1995
Kanagawa Prefectural Gallery, Yokohama, Japan

1996
Galerie im Osram Haus, Munich

1997
Große Kunstausstellung, Düsseldorf

1998
Kanagawa Prefectural Gallery, Yokohama, Japan

1999
Villa des Fleurs, Bank von Ernst, Monte Carlo (solo)

2000 
"Die Kraft der Linie", BMW Niederlassung Munich (solo)

2001
"CHANGE – von der Deutschen Mark zum Euro",  GALERIE RUTZMOSER, Munich

2004-2005
"Die Kunst des Spiegel – Titelillustrationen aus fünf Jahrzehnten", in: Deichtorhallen Hamburg / The Cultural Forum For Photography, Berlin /  Museum für Angewandte Kunst, Frankfurt,/ Forum Kultur und Wirtschaft, Düsseldorf / Die neue Sammlung Staatliches Museum f. Angewandte Kunst, Design in der Pinakothek der Moderne, Munich / Österreichisches Museum für Angewandte Kunst / Gegenwartskunst, Wien / Haus der Geschichte Baden-Württemberg, Stuttgart / Littmann Kulturprojekte Schule für Gestaltung, Basel

2005
"Mathias Waske – von Mona Lisa bis Madonna", Museum KunstHaus Vienna (museum, solo, Retrospektive von 1965 – 2005),  May 4 – Sept. 18, 2005

2005
VAROSI MUVESZETI MUSEUM, Györ, Hungary / Polish Culture Institute Gallery, Budapest, Hungary / Viga Gallery, Budapest, Hungary /Duna Gallery, Budapest, Hungary, / Millenium Park, Budapest, Hungary, Jan. – May 2005
2006 "Die Kunst des Spiegel – The Society of Illustrators", Museum of American Illustrations, New York

2007
The Saatchi Gallery, London

2007
"Das geheime Werk", Kulturzentrum im Malzhaus, Plauen/Vogtland, May 25 – July 8, 2007

2007
"Die Kunst des Spiegel – Russische Exklave Kaliningrad", Kaliningrader Kunstgalerie, June 5 – July 3, 2007

2010
Agora Gallery, New York

2011
Icon Data, The Virtual Museum Kraków

2011-13
Sculptures in the art park of Beddington Fine Art, Modern and Contemporary Art, Le Mas du Murier, Bargemon, Provence
2015 FRANZ JOSEF STRAUß "Die Macht der Bilder", Münchner Stadtmuseum, April 24 – August 2, 2015

2014
ART HAMPTONS, New York (LDX Artodrome Gallery Berlin)

2017
"Hommage an Mathias Waske", Finalist of the art project, ARTBOX.PROJECT Basel 1.0, Eventplatform Euroairport Basel, Basel Art Weeks 2017

2017
Beddington Fine Art Salle du Cercle Seillans

2018
ARTBOX.PROJECT New York 1.0

2019
ARTBOX.PROJECT Zurich 1.0
Papst Johannes Paul II
Franz Josef II. Fürst von und zu Liechtenstein
Arndt Krupp von Bohlen und Halbach
The Princely Family of Monaco
Their Highnesses Karim Aga Khan, The Begum Inaara Aga Khan
Renate Thyssen-Henne
Consul Otto Eckart, Collection "Leda und der Schwan"
Giorgio Moroder, Los Angeles
Sergio Leone, Rome
Arnon Milchan, Film Producer, Paris
Michael Stich
Peter Schamoni, Munich
SPIEGEL-Verlag, Hamburg
"Deutsches Museum Wilhelm Busch", Hanover
President of the German International Club of the Princely Family of Monaco, Herr Karl H. Vanis
Graphic Collection Munich City Museum
1993   Bread Museum Ulm
1993   Maizena Holding GmbH Heilbronn
1996   Osram Haus Munich
1997   Deutsche Bundesbank Frankfurt/Main
2003   Potato Museum Munich
2007  Guanlan Museum, China-Guanlan
2008  Potato Museum Munich
2009   Guanlan Museum, China-Guanlan
The film tells the story of the last scion of a great German family: Arndt von Bohlen und Halbach – the last Krupp.
"Herr von Bohlen" is neither a documentary nor a feature film; it allows important contemporaries and life companions of Arndt to have their say, including Mathias Waske in his Munich studio. In addition, we see Mathias Waske and his works in Marrakech as well as Mathias Waske and his wife Tina Waske von Reppert on the ship "Antinous II" in the port of Menton.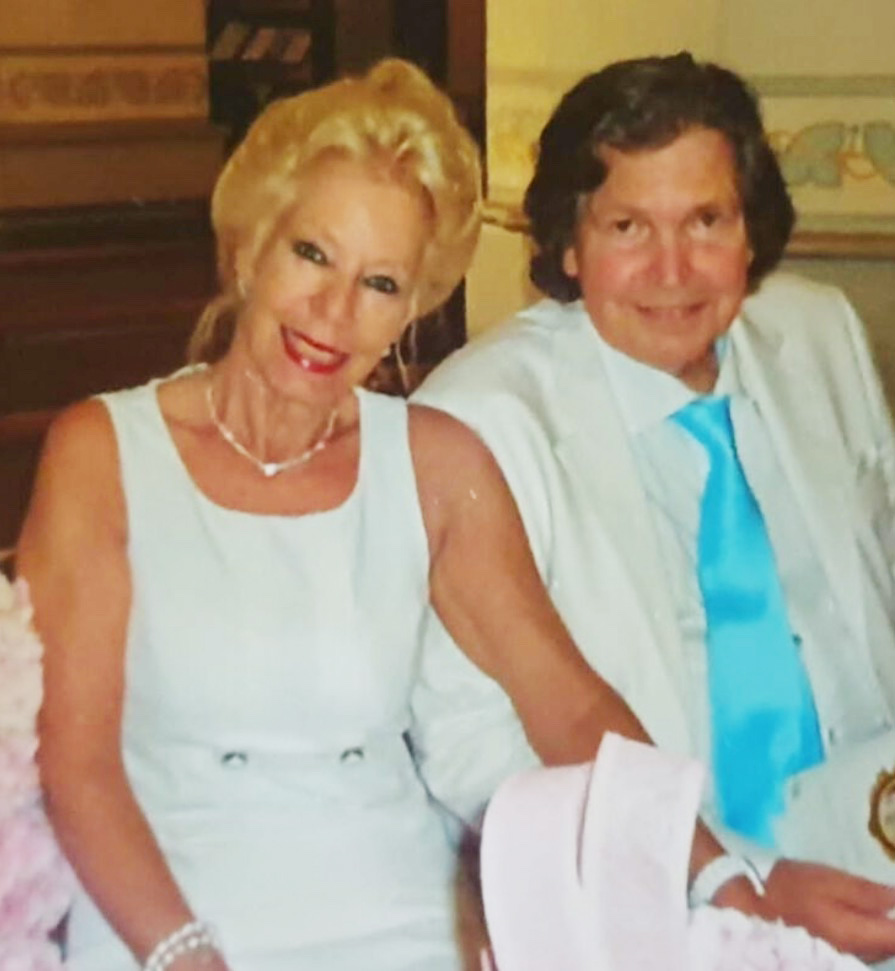 Since 1968 he lived and worked with his wife and muse Tina as a freelance painter in Munich and southern France (Provence). He died on January 16, 2017 in Munich.